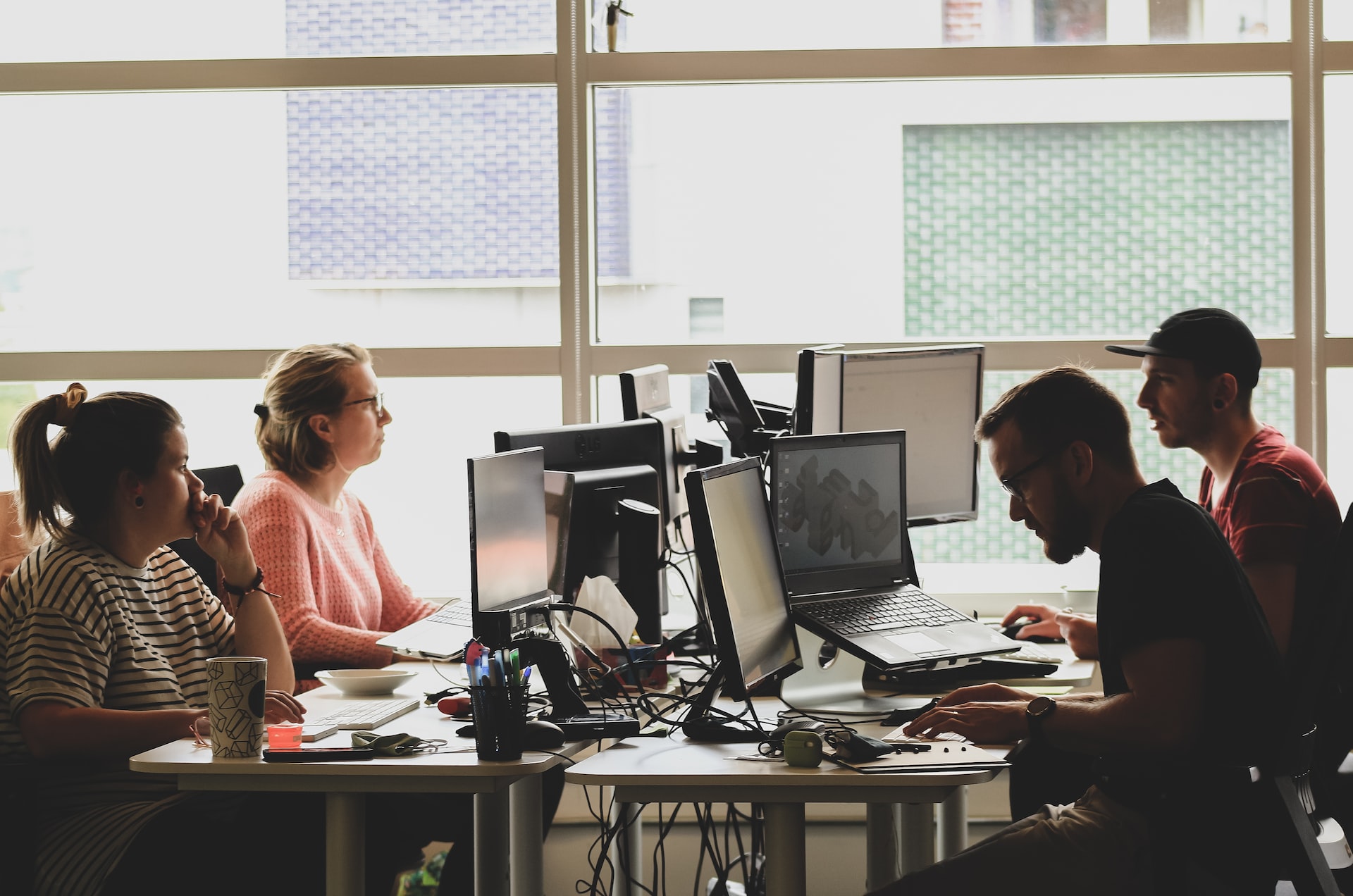 Many of the best paying careers in Canada are in technology-related fields.
Major employers across Canada, from government agencies and crown corporations to non-profits and financial institutions, are competing for an insufficient supply of technology workers. As a result, technical roles are in high-demand and are well-compensated.
Whether you're someone who'd like to explore a different career path in tech or you are looking at tech jobs for the first time, these are some of the best paying careers in Canada's tech sector that you should pay attention to.
Tech Offers Some of the Best Paying Careers in Canada
In spite of some highly-publicized layoffs at certain tech companies in 2022, technology jobs continue to be a major driver of Canadian employment growth following multi-year trends. Demand for these workers remains high.
Of course, it's not all about the pay. According to the latest industry research, tech jobs have some of the highest job satisfaction rates and professional growth opportunities.
We've curated a collection of some of the highest-paying careers in Canada's tech industry based on employment statistics and what we perceive to be in high-demand in Bronson Technical Search's employer network.
With the right support and career plan, all of these roles can evolve into senior technology leadership positions at Canada's leading institutions.
1. Cloud Engineers
The demand for cloud engineers has increased dramatically in recent years as more organizations migrate critical IT infrastructure to the cloud and adopt cloud-native ecosystems.
With the recent growth in edge computing, cloud engineers are expected to remain in high demand for years to come.
Cloud engineers are responsible for overseeing an organization's cloud computing infrastructure, from developing cloud migration strategies to designing and overseeing the deployment of new applications on cloud infrastructure.
A knowledge of major cloud service providers, such as Amazon Web Services (AWS), Microsoft Azure, and Google Cloud is essential.
Valuable certifications for cloud engineers include:
CompTIA+ Cloud
AWS Certified Solutions Architect
Microsoft Certified: Azure Solutions Architect Expert
Google Certified Professional Cloud Architect
Certified Cloud Security Professional (CCSP)
Average salary in Canada for cloud engineers:
$89,684
2. Deep Learning Engineer
Canadian businesses are increasingly using artificial intelligence applications to carve
out a competitive advantage. Indeed, recent research shows 84% of Canadian C-suite executives believe AI is essential to their growth objectives.
Deep learning, a subset of AI, involves the development of artificial neural networks that imitate the way humans gain knowledge. This helps organizations access important data-backed insights and make decisions quickly.
Deep learning engineers are experts in machine learning platforms that create and maintain AI algorithms. They work with artificial neural networks to develop applications that mimic human intelligence. These applications are constantly ingesting either synthetic or real-world data to help them make better decisions over time.
Valuable certifications for Deep Learning Engineers include:
AWS Certified Machine Learning — Specialty
Professional Machine Learning Engineer by Google
Azure AI Engineer Associate by Microsoft
Average salary in Canada for a deep learning engineer:
$84,073
3. Cybersecurity Analyst
With the threat of cyberattacks and data compromise increasing year-over-year, cyb
ersecurity is a top concern for CIOs and CTOs across Canada. Major institutions across Canada face increasingly sophisticated attacks from cybercriminals, foreign governments, hacktivists, and insiders threats.
Cybersecurity analysts are responsible for keeping an organization's data secure. They have a deep understanding of computer and network security, and can keep up with the ever-evolving cyber threat landscape.
Cybersecurity analysts help provide a secure network infrastructure and use various tools to monitor IT systems for threats and vulnerabilities. Cybersecurity analysts are responsible for ensuring data is segmented appropriately and can only be accessed by authorized personnel
Cybersecurity analysts are responsible for planning and executing an incident response plan in the case of a data breach.
Valuable certifications for cybersecurity analysts include:
Certified Information Systems Security Professional (CISSP)
Certified Information Systems Auditor (CISA)
Certified Information Security Manager (CISM)
CompTIA Security+
Certified Ethical Hacker (CEH)
Average salary in Canada for a cybersecurity analyst: 
$77,102
4. IT Project Manager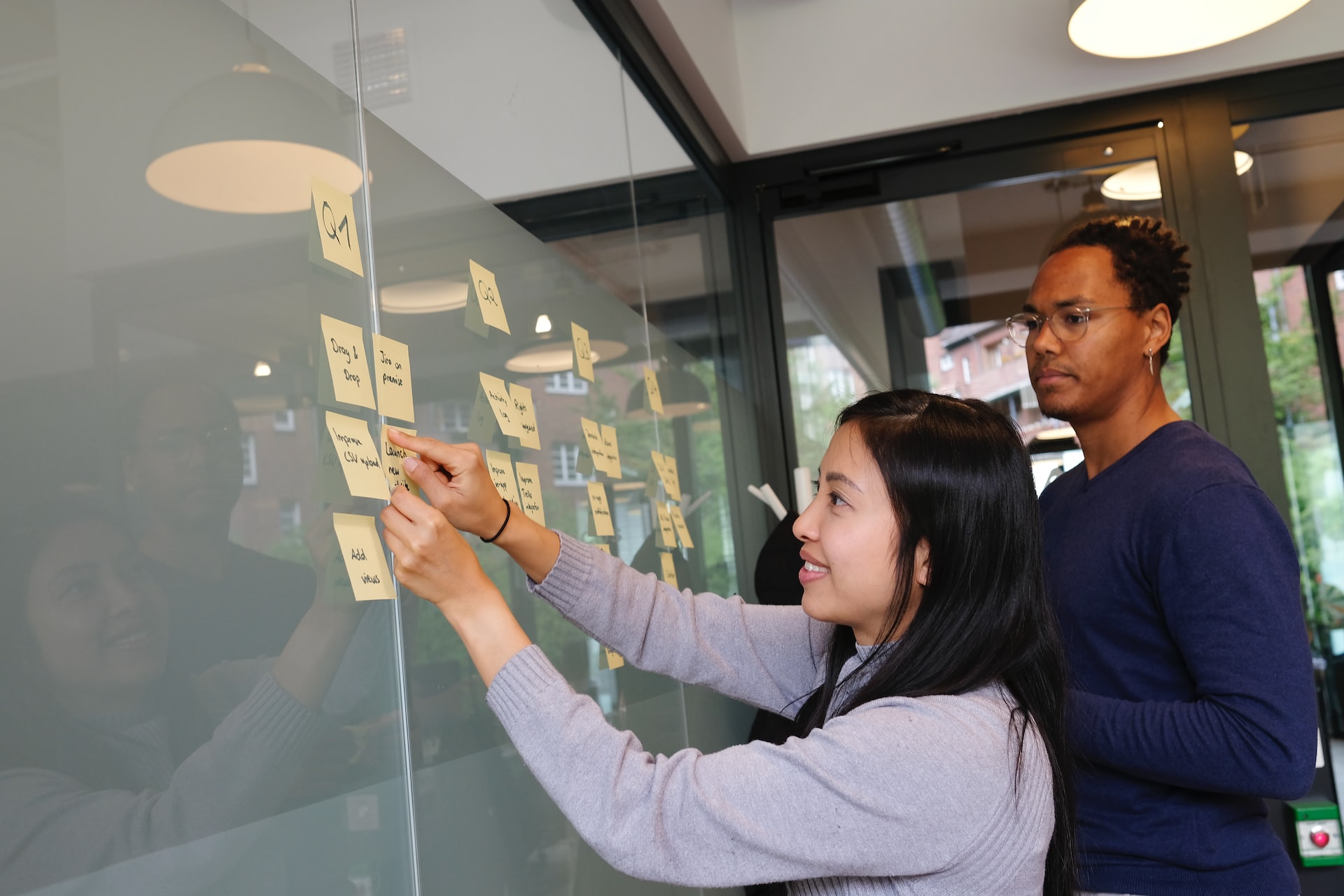 IT Project Managers oversee the planning, organization, and execution of technology projects.
According to the Project Management Institute (PMI), demand for project managers is growing faster than demand for workers in other occupations over the next decade.
Project managers hold ultimate responsibility for the delivery of a project, keeping in view all the deadlines, managing risks, staying within established budgets, and communicating between teams to make sure that the collaboration between skilled workers and transition between departments is seamless.
A project manager is more than just a manager, they are a leader. Not only do they have to manage a certain project, but also keep everyone motivated to do the work. From leadership, and planning, to communication, a project management job is one of the best-paying careers in Canada.
Later in their careers, high-performance project managers can transition into chief operating officer (COO) roles.
Valuable certifications for IT project managers include:
Project Management Professional (PMP)
Certified Associate in Project Management (CAPM)
PMI Agile Certified Practitioner (PMI-ACP)
Professional in Business Analysis (PMI-PBA)
Certified Scrum Master (Scrum Alliance)
Certified Agile Leadership (Scrum Alliance)
Average salary in Canada for an IT project manager: 
$95,570
5. Data Scientist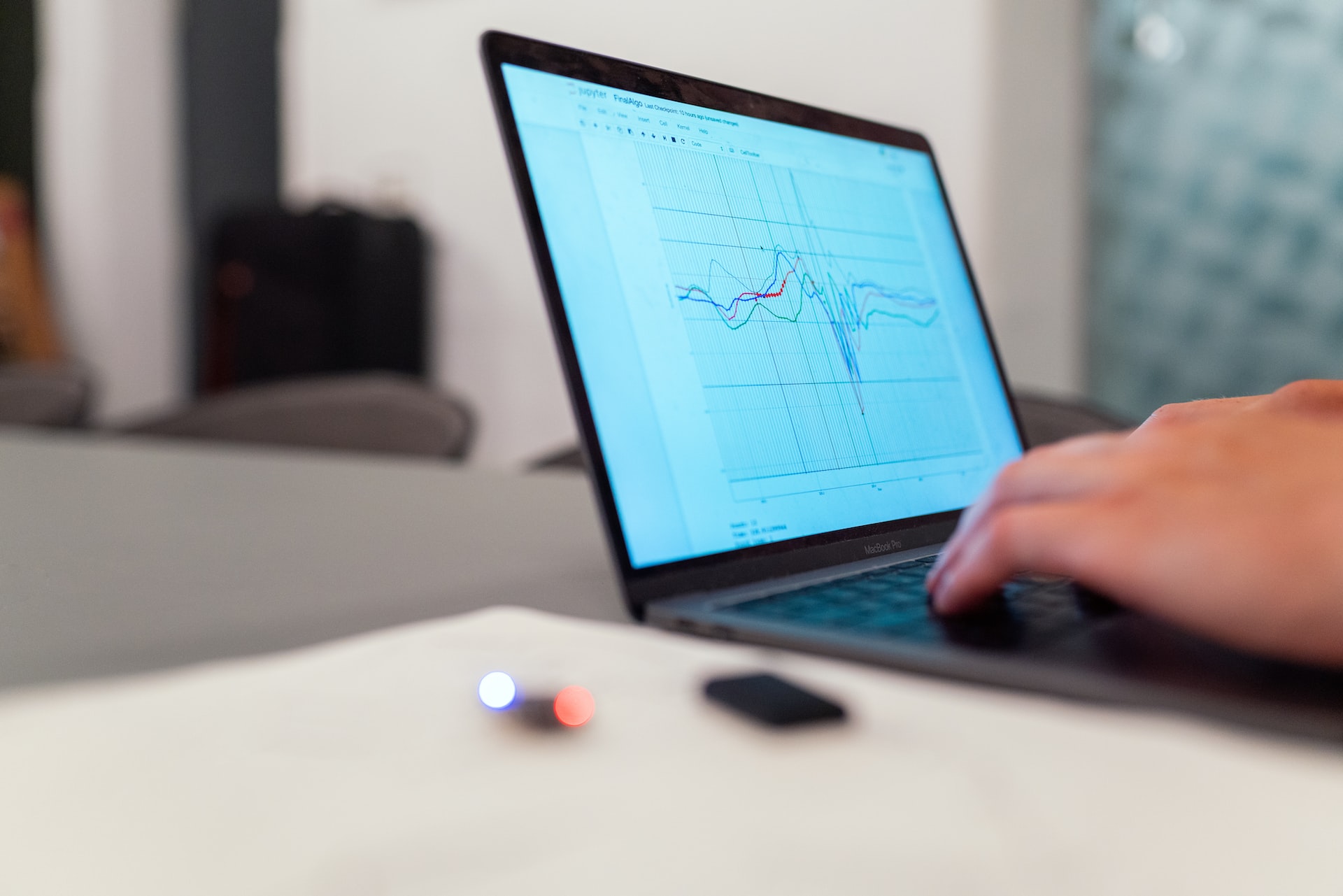 The growth of the global datasphere is exploding, largely driven by cloud and edge computing and the growth in endpoints that include computers, smartphones, and Internet of Things (IoT) devices.
By 2025, worldwide data is expected to grow by 175 zettabytes.
Managing these vast quantities of data effectively and deriving key business insights from them is now a top priority for organizations across Canada.
Data scientists are responsible for analyzing sets of structured and unstructured data to produce actionable insights for organizations. Data scientists may use artificial intelligence, statistical models, synthetic data, and other techniques to identify relevant trends.
Emerging technologies like quantum computing are facilitating the processing of massive volumes of data. Data scientists should understand how these technologies, when combined with data models, can produce actionable insights in the future.
Valuable certifications for cybersecurity analysts include:
Certified Analytics Professional (CAP)
Cloudera Data Platform Generalist Certification
Open Certified Data Scientist (Open CDS)
SAS Certified Data Scientist

SAS Certified AI and Machine Learning Professional
SAS Certified Advanced Analytics Professional Using SAS 9\
Average salary in Canada for a data scientist:

$91,342
6. DevOps Engineers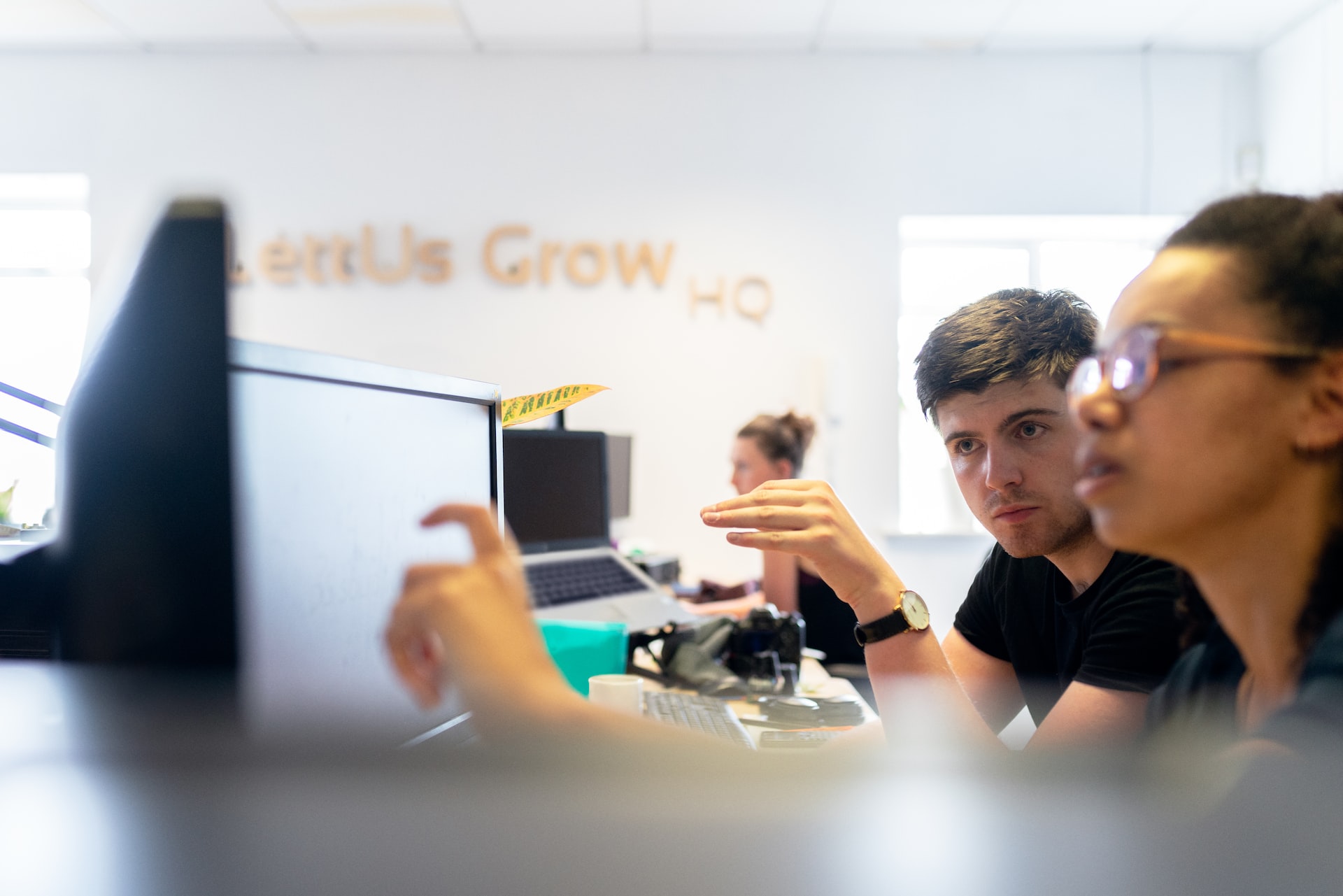 DevOps (development and operations) is a set of practices designed to shorten the software development lifecycle. DevOps is essential to ensuring technical teams can execute on key deliverables and respond to evolving customer expectations.
Experts in DevOps are responsible for increasing the productivity of software delivery teams. To achieve this goal, they facilitate communication across departments and implement internal IT systems for purposes such as automated testing.
DevOps engineers ensure a software development team's practices emphasize techniques like continuous integration and continuous development (CI/CD). DevOps practices are highly complementary with Agile project management.
Valuable certifications for DevOps engineers include:
AWS Certified DevOps Engineer – Professional
Microsoft Certified: DevOps Engineer Expert
Certified Kubernetes Administrator (CKA)
Certified Kubernetes Application Developer (CKAD)
HashiCorp Certified: Terraform Associate
Linux Foundation Certified System Administrator (LFCS)
Certified Jenkins Engineer (CJE)
Kubernetes and Cloud-Native Associate (KCNA)
Professional Cloud DevOps Engineer (Google)
Docker Certified Associate (DCA)
Average salary in Canada for a DevOps engineer:
$94,083
7. Software Engineer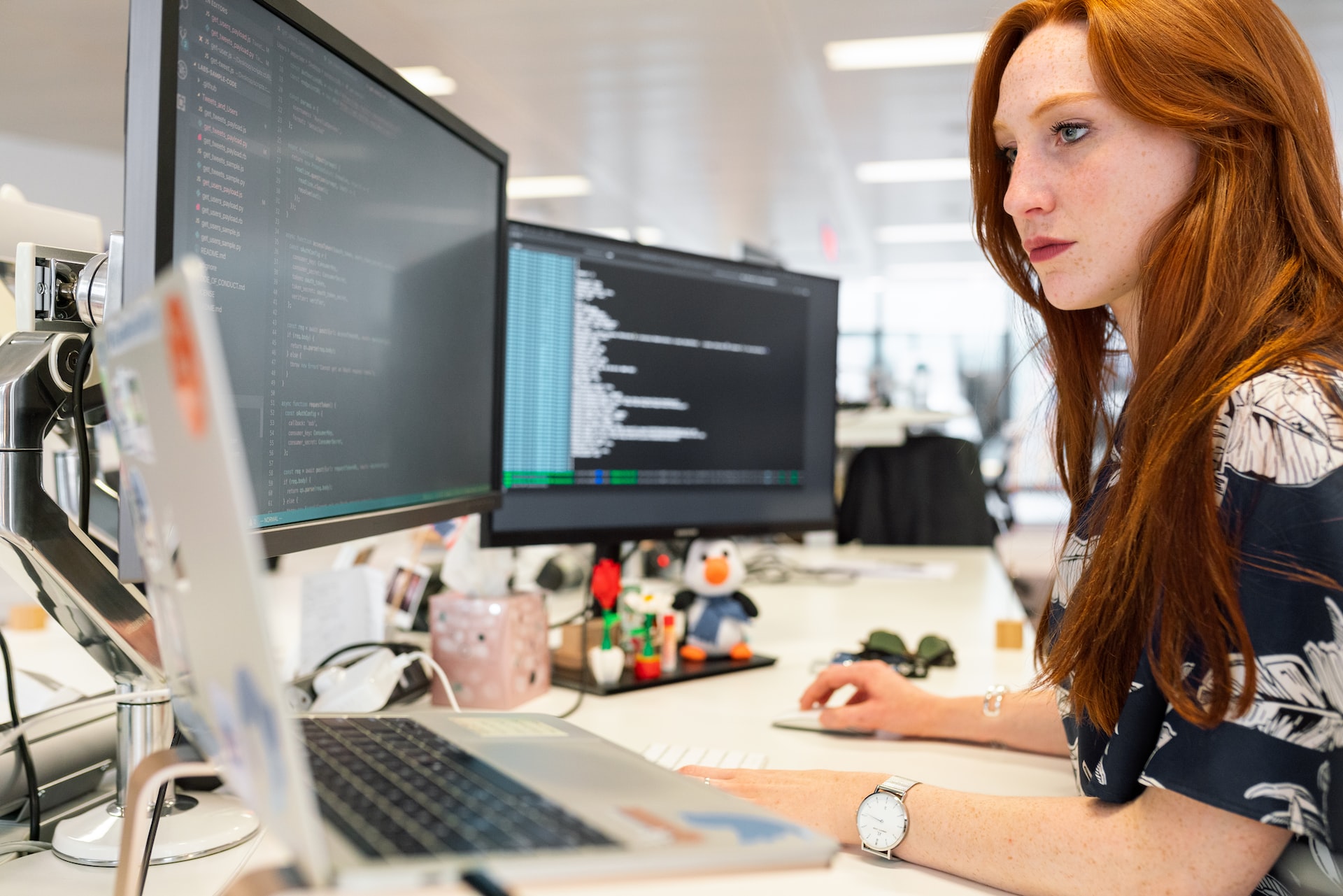 Software engineers are almost always in high demand. These individuals apply engineering principles to the design, development, and maintenance of software applications. Software engineers work across a broad range of sub-disciplines and specializations (e.g., full-stack, front-end, back-end, integrations, security).
Software engineers collaborate with analysts, programmers, project managers, and other team members to identify the needs of the project and develop a plan for execution.
Some commonly used coding languages for software engineers include:
Java
JavaScript
SQL
C++
C#
Python
HTML
CSS
The responsibilities of a software engineer depend on which discipline they choose, but usually it is to execute the full lifecycle of software, write efficient code, and produce reports specifications. They are also responsible for troubleshooting and providing further solutions that make a software work.
Valuable certifications for software engineers include:
Bachelor's degree (e.g., software engineering, computer science)
AWS Certified Developer
Oracle Certified Master
Microsoft Certified Azure Solutions Architect
Certified Agile Leadership
Average salary in Canada for a software engineer:
$90,483
8. QA Managers
Quality assurance in technology delivery is about much more than just finding bugs and fixing errors. It involves stress and penetration testing, optimizing team workflows, applying new digital experience standards, and developing solutions that emphasize the reusability of components.
Quality assurance managers are responsible for maximizing the overall quality of the department, staff, and products. They are also responsible for developing and implementing new systems that will provide the company with better quality and reliability.
Quality assurance manager is one of the best paying careers in Canada for these particular reasons.
Valuable certifications for quality assurance managers include:
Certified Test Engineer (CSTE)
Certified Software Quality Analyst (CSQA)
Certified Associate in Software Testing (CAST)
CMSQ  (Certified Manager of Software Quality)
ISTQB (International Software Testing Qualifications Board)
Average salary in Canada for a cybersecurity analyst:
$94,353
9. Database Manager
Database management is becoming increasingly complex as organizations across Canada migrate to the cloud, automate data processing, and roll out new digital services. Many organizations are migrating their data warehouses and data lakes to cloud hosted solutions (e.g., Amazon Web Services).
Database managers are responsible for managing database environments within an organization. They are invaluable in major institutions across Canada with large volumes of data to manage. Database managers often help organizations best use their data for business intelligence and business process automation.
Another major trend in this field is data sharing as a program, particularly in government agencies. Database managers are needed to help organizations promote data sharing internally, emphasizing data re-use rather than compartmentalization.
Expertise in machine learning is highly valued in this field, as machine learning is seeing increased adoption in automating common data management tasks.
Valuable certifications for database managers include:
IBM Certified Database Administrator – DB2
Microsoft SQL Server database certifications
Oracle Certified Professional, MySQL 5.7 Database Administrator
Oracle Database 12c Administrator
Oracle Certified Master
Average salary in Canada for a database manager:
$79,281
10. Mobile Applications Developer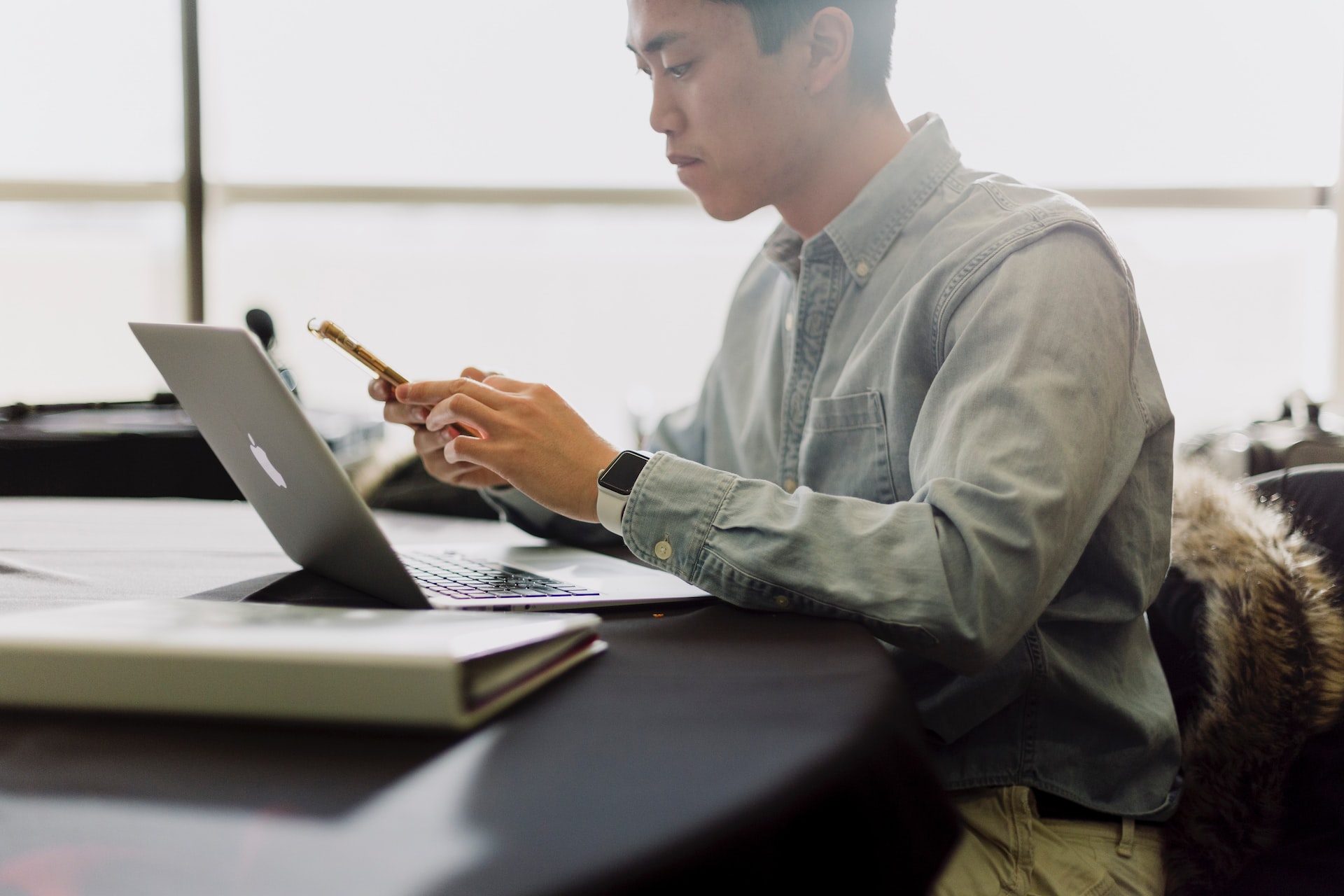 Mobile devices are ubiquitous. Canadians expect an "always-on" digital experience from businesses and public service providers. Nearly half of all Canadians report checking their smartphone every thirty minutes.
Mobile application developers are in high demand, and their role today extends beyond smartphones. Businesses must enable consistent digital experiences across a variety of consumer-facing endpoints, like smartwatches, embedded systems, and other Internet of Things devices.
Mobile application developers should have an understanding of popular mobile operating systems, such as iOS and Android. They also must have experience with mobile frameworks and development languages.
Valuable certifications for mobile application developers include:
IBM Certified Mobile Application Developer
GIAC Mobile Device Security Analyst (GMOB)
Oracle Java ME Mobile Application Developer
Android Developer Training
App Development with Swift
MTA Developer
Average salary in Canada for a mobile application developer:

$76,744
Identifying the Best Paying Careers in Canada
Canada's technology sector offers some of the highest paid jobs in the country. This list is just a sample of some of the high-demand opportunities available to Canadian technology workers.
Organizations across the Canadian public and private sectors are competing for technical talent in a dwindling labour pool. All the above-listed roles are highly valued among employers in today's job market, and with the right support, can evolve into technology leadership positions.
If you're a jobseeker looking to accelerate your career in Canada's tech sector, contact Bronson Technical Search (BTS) today and join our talent network.
BTS is one of Canada's leading technology recruitment firms, and our mission is to help connect your passion for technology with purposeful work at Canada's leading employers.
—
Salary information provided by Glassdoor as of November 2022.