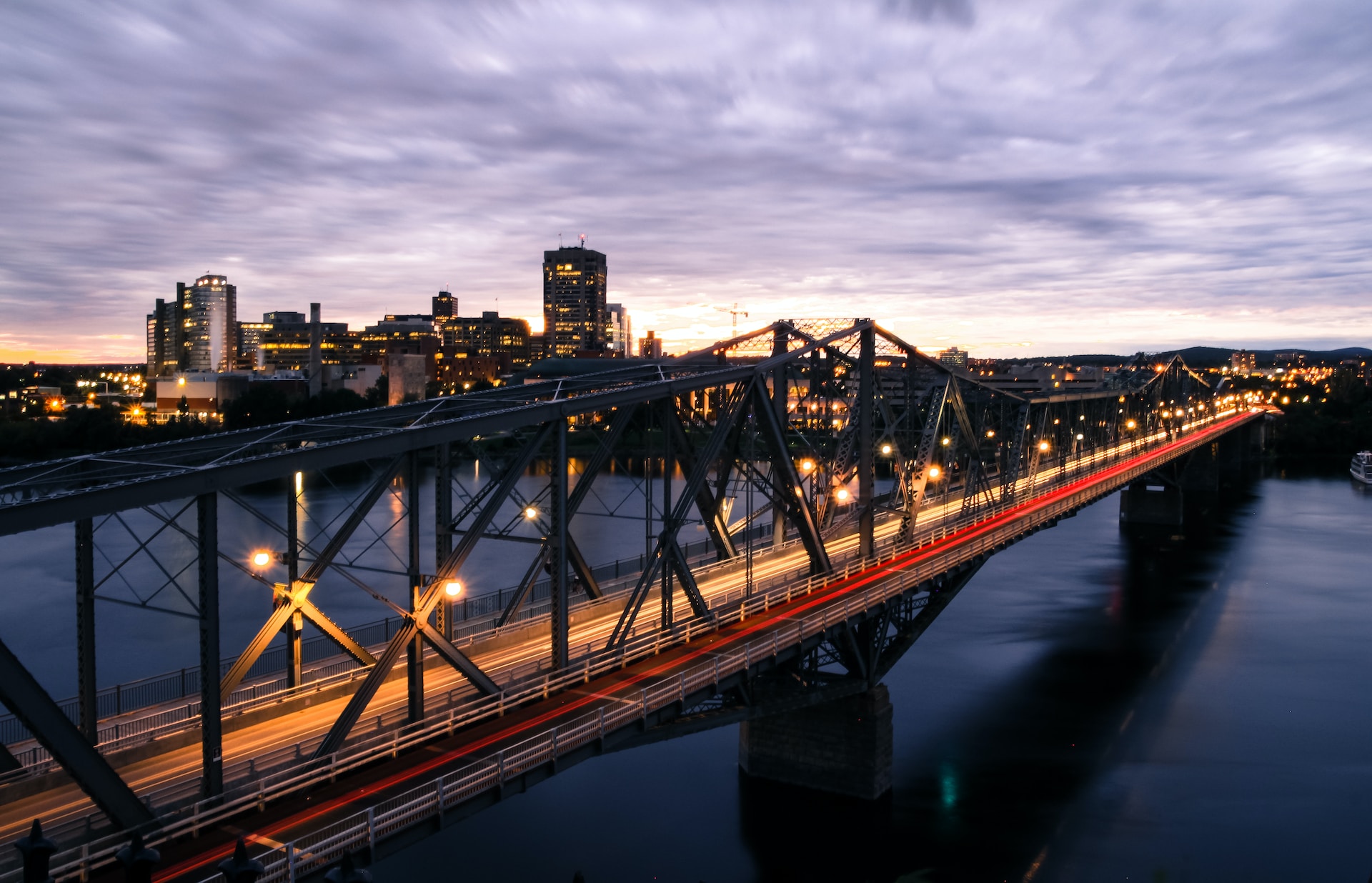 In September 2023, the Canadian federal government published new guidelines regarding the use of generative AI among government personnel, underscoring its commitment to a digital-first mindset while emphasizing the imperative of responsible AI.
In recent years, artificial intelligence (AI) has emerged as a powerful force in shaping the future of various industries, and its impact on government operations is no exception. Moreover, governments have unique obligations with respect to AI and must strive to maintain public trust, transparency, and reduce bias in every algorithmic decision reached by AI.
In this article, we will delve into the transformative potential of AI in the Canadian government. We'll emphasize the critical role of recruitment expertise in connecting AI talent with government agencies, a connection that's vital for harnessing the true power of AI in the public sector.
The Transformative Potential of AI in Government
AI has the potential to revolutionize government operations in Canada. By harnessing the capabilities of AI, government agencies can significantly enhance their efficiency and decision-making processes. Imagine a government that can process vast amounts of data in real-time, make informed predictions, and optimize resource allocation. AI has the power to bring this vision to life.
Canada is poised to become a world leader in the development of artificial intelligence. According to a recent report from Deloitte, Canada leads the world in the concentration of AI talent.
So, where is Canada's government currently in its adoption of artificial intelligence?
While AI is being deployed in a variety of areas throughout the federal public service, it is "rarely if ever, displacing human decision-making" writes Paul Daly, University Research Chair in Administrative Law & Governance at the University of Ottawa.
We are still a long way from sophisticated machine learning tools deciding whether marriages are genuine, whether taxpayers are compliant or whether nuclear facilities are safe.
With AI in Canada's government, much progress has been made, but the technology remains nascent and there remain significant opportunities for growth.
Successful Applications of AI in Canada's Government
To illustrate the benefits of AI in government, let's look at some success stories. Government agencies across Canada have been reaping the rewards of AI implementation.
Triaging Immigration Applications
Immigration, Refugees, and Citizens Canada (IRCC) has successfully leveraged AI and advanced data analytics to triage and automate processing steps for routine applications, saving officers' time for more complex and sensitive applications.
Law Enforcement and National Security
Canadian Border Services Agency (CBSA) utilized AI-driven image recognition technology to expedite border security processes. This not only enhanced national security but also reduced waiting times at border crossings, making the travel experience more efficient for both citizens and tourists.
AI-driven advances in facial recognition technology is also helping law enforcement agencies like the RCMP combat the proliferation of child sexual abuse material both online and at the border. The technology assists investigators in rapidly sorting through vast data sets to identify illegal materials and the individuals involved.
Streamlining Public Consultations
In 2017, Employment and Social Development Canada conducted a public consultation focused on poverty reduction and received more than 800 responses. Within just three weeks, they successfully created an adaptable and replicable AI system to discern prevalent themes and patterns in the responses, significantly enhancing their analysis. It's estimated that this AI implementation saved approximately nine weeks of effort.
Government leaders and AI professionals alike have sung the praises of AI in government. Testimonials from the likes of the Deputy Minister of Innovation and AI specialists emphasize the impact of AI in streamlining government operations and delivering better services to the public.
Challenges and Considerations
While AI in Canada's government shows signs of promise, there are still significant challenges.
Resource Constraints
While Canada has a high concentration of AI talent, AI practitioners remain in high demand. Often, Government of Canada salaries are not competitive compared to their private sector counterparts. It is not uncommon to see $150k or $200k starting salaries for recent graduates of masters and Ph.D. programs in AI. For this same reason, talent retention is a significant challenge.
To ease resource constraints, government agencies need to identify and partner with technology-focused recruitment partners with deep ties to Canada's AI talent pool. This will enable them to hire talent quickly and cost-effectively, on either a contract basis or full-time.
In addition to personnel, AI solutions require robust server infrastructure to function. Government departments must procure the infrastructure needed to develop their capacity for AI.
Responsible AI
Despite the enormous potential of AI, the Canadian government recognizes "there is a corresponding risk of causing harm or disadvantage to individuals who are affected by the unintended consequences of AI systems, which can include bias."
Data privacy, bias, and transparency issues must be addressed head-on as part of a strategy the government calls "responsible AI". With vast amounts of sensitive data at their disposal, government agencies must ensure that AI systems are designed to respect privacy and protect citizens' rights. Much of the government's data sets are not accessible for data analysis, or political non-starters due to privacy concerns.
To mitigate these challenges, strategies like robust data anonymization, diverse dataset curation, and transparency requirements for AI algorithms have been proposed and are actively being implemented to ensure fair and unbiased decision-making.
Future Outlook
The Canadian government has already taken steps to position itself as a global leader in the development of artificial intelligence for governance.
The federal government appointed CIFAR to develop and lead the newly branded Pan-Canadian AI strategy in 2017, a collaborative effort involving the federal government, the private sector, and non-profits dedicated to the advancement of responsible AI across Canada.
The AI Strategy's objective is to bolster the ranks of AI researchers and highly skilled graduates, foster global thought leadership, and strengthen the national research community. The Canada CIFAR AI Chairs Program allocates a total of $86.5 million over a five-year period to attract and retain top-tier AI researchers in Canada.
Much of this investment in a nationwide AI ecosystem is paying off. In 2022, Canadian AI researchers produced more AI publications per capita than any other G7 nation.
In addition to the Pan-Canadian AI strategy, Canada is taking steps to establish policy guardrails for AI adoption.
In June 2023, Bill C-27 was introduced, which includes proposed legislation known as the Artificial Intelligence and Data Act (AIDA). AIDA seeks to establish regulations governing the creation, advancement, deployment, and promotion of AI systems with the goal of preventing their utilization in manners that may lead to substantial harm to individuals.
As we peer into the future, it's evident that AI will continue to play a pivotal role in the Canadian government. New initiatives and projects are on the horizon, such as the development of AI-powered citizen engagement platforms and predictive maintenance for public infrastructure. The government's commitment to fostering AI innovation remains unwavering.
Connecting AI Talent with Government Services
In conclusion, AI is ushering in a new era of government operations in Canada. The transformative potential of AI is already evident, with success stories and enthusiastic testimonials highlighting its benefits. However, we must remain vigilant and address the challenges and ethical considerations that accompany this transformation.
As AI's role in the Canadian government continues to evolve, it is crucial for government departments and agencies to ensure they have access to a solid pipeline of Canadian AI talent. With AI practitioners in high demand in both the public and private sectors, it is important to partner with industry experts who can tap their specialized talent networks to fill open positions.
Bronson Technical Search is a technology-focused recruitment and staffing firm for all levels of government in Canada. Contact us today for a free consultation.